New York Nutritionist - Carly Feigan, CN
Presents the Head to Health Weight Loss Program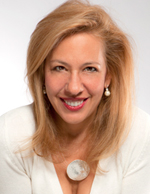 HEAD TO HEALTH is a 6 week weight loss program designed to speed up your metabolism, stabilize your blood sugar, boost your energy, and gently detoxify your body.
With the combination of optimal nutrition, moderate exercise, and a desire to succeed, you will achieve favorable results, permanently!
Head To Health is a customized program tailored to fit your individual lifestyle without counting calories or weighing or measuring food. You can eat on the run, travel, dine out, or prepare your food at home and lose 10% of your current body weight forever. You can continue to enjoy most of your favorite foods. We will design a system of eating that best suits your needs.
At last, you can give yourself permission to eat 3 meals and 2-3 delicious snacks a day, and best of all... no calorie counting and no weighing and measuring of food!
Call 212-706-4298 for your free 15 minute phone consultation with Carly, to see if you qualify for this program.
We do not accept insurance.